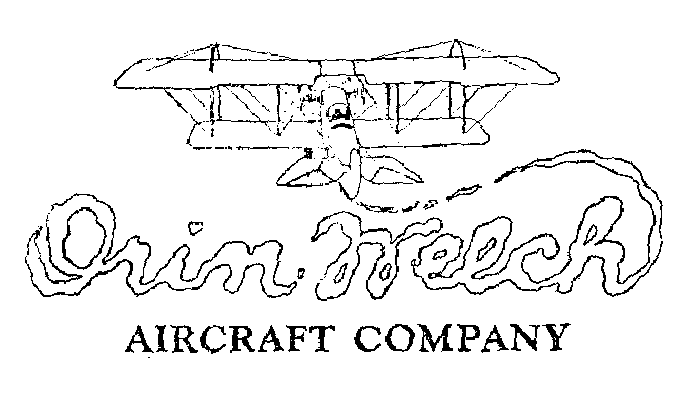 ---
Orin Welch was a self taught airplane designer and manufacturer during the 1930's and early 1940's.
The following text is from Joseph P. Juptner's U.S. Civil Aircraft Series, Volume # 7; recently reprinted by TAB AERO Division of McGraw-Hill, Inc. Blue Ridge Summit, PA 17294-0850.
"The first Welch monoplane actually came out shortly after the well-known Aeronca C2 made its bid, and we can see that the Aeronca had considerable influence on the "Welch" design., but there was enough Orin Welch in the bones of it to keep it from being easily mistaken. From the beginning the Welch operation was strictly low budget, so there was actually more enthusiasm than money, and this had a tendency to stifle progress in the project. Luckily , it was a family affair and the Orin Welch School of Aviation at Anderson Indiana was able to nurture this project for the many years it took to develop the airplane and to get it government approved for manufacture. Very little bally-hoo had gone out on this little ship, there were not many who knew of it, but it was well known around Anderson Indiana where Orin Welch extolled its virtues and gave it plenty of exposure. Every airplane designer has his own idea about things, and the OW-6M described here reflected the ideas of Orin Welch. Orin Welch, Pilot-mechanic-designer. was no stranger to designing and building airplanes, he already had several to his credit, so the model OW-6M was all this and more, but its builder had trouble convincing the populace. True, the "Welch" was scarce and it was never produced in great number, but it did find a place in the overall scene and there are those who remember it fondly.
Orin Welch was a pioneer aviator in the state of Indiana. He was especially known around the city of Anderson Indiana, and like many of his cohorts used to mess around with (WWI) war-surplus "Jennies" and "Standards". In several examples during the 1920's he modified them to fly faster, easier, carry more payload, and with the redesigning they became Welch biplanes. This was quite a thing among pilots of the early "twenties" and they used to vie with one another to see who could come up with the best modification. Many aircraft companies got started this way. Shortly after, during the light-airplane movement of the early "thirties", Orin Welch toyed with the idea of designing a fliver-plane, and produced and example in 1931. Like many another he must have been influenced bu the revolutionary "Aeronca" (C2) because his airplane bore and obvious resemblance. In the next few years several examples of the "Welch" monoplane were built with various powerplants, but except for the area around Anderson, Indiana, they were hardly known elsewhere. For some five years Orin Welch struggled with financing and the complexities of "government approval"; in 1937 he finally made the grade, but almost too late. The first of the "Welch" monoplanes to be approved was the model OW-M6 being described here."
---
---
Orin Welch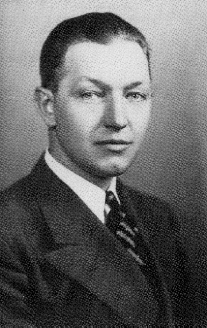 Orin Welch
Aviation pioneer - Pilot - Teacher - Aircraft designer - Manufacturer - Patriot - Brother
---

Milestones for Orin Welch
Born August 17, 1906.
Transport Pilot License No. 1845
Issued Patent #2,190,905 for Inflatable Tire with integral hub. Feb. 20, 1940
Joined Pan American Ferry Command, later China National Aviation Corp.
Declared missing March 23, 1943. Chung King China. CNAC Ship #49, C47 transport from China to India.
Picture: Orin's Pilots "Annual Sporting License" # 478
Picture: C.N.A.C - C47 aircraft.
Picture: Last photo of Orin in Calcurra, India, (Orin no hat)
Orin's Obituary Auguest 5, 1943
---
Specifications and Descriptions of the Welch Airplanes
• Welch OW1 Model (OX5 Engine)
- Orin Welch Aircraft Co. Anderson Indiana
- Biplane, 3 place
- OX5 Engine, 90HP, Hartzell Propeller
- Span 31'2, Length 24'2. 2100 lbs gross, 1350 empty.
- 95mph cruise, 40mph land. 40gallons, 400mile range.
.
• Welch OW2 Model (Hispano Suiza Engine)
- Orin Welch Aircraft Co.
- Biplane, 3 place
- 150HP Hispano Suiza (Hisso) engine; Hartzell Propeller
- Span 31'2, length 24'2

• Welch OW3 Model - Parasol (Modified Standard J1)
- Orin Welch Aircraft Co.
- Welch designed High Lift Wings on Standard J1 fuselage
- OX5 engine, 90HP
- Biplane version, two place open cockpit; one produced
- Monoplane version, three place open cockpit; one produced
- Span 31, Length 23 Biplane, 7' high
- Span 33, Length 21'6 Monoplane, 7' high
- Groww 1900lbs, empty 1100, useful load 800lbs.
- Speeds: cruse 95mph, landing 40mph.
• Welch OW4 Model - Three place high wing monoplane
- Only one Aircraft producted
- OX5 engine, 90HP
- Cabin Monoplane
- Experimental, one aircraft produced.
• Welch OWX Model - Endurance flight
- Open place biplane; built 1930
- "Dayton Bear" engine, made by the Dayton Bear Engine Co.; Dayton Airplane Co. Steel propeller
- 300 Gallons of Fuel in 5 tanks.
- One aircraft produced.
• Welch OW5 - 9 Models - Two place cabin monoplane
ATC 636 & 637

-
- Engines

Welch OW10 Model - Radio Controlled

- Never produced.

Welch OW11 Model - Radio Controlled

- Never produced

Welch OW12 Model - Double Fuselage Bomber

- Twin 600HP radial engines
- Never produced

Welch OW13 Model -
Welch OW14 Model - Unfinished Design
Welch OW15 Model


---
The Welch OWM5 thru OWM9 aircraft designs in detail

---
Production records for the OWM5 thru OWM9 for...

The Orin Welch Aircraft Company
Factory Locations:
Anderson Indiana
South Bend Indiana

The Welch OW-M5 and OW-M6 are detailed in "U.S. Civil Aircraft Series" by Joseph P. Juptner.

Volume #7, pages 131 thru 135
"The Welch Airplane Story" by Drina Welch Abel. (Aviation Heritage Books)
---
Where are the surviving Welch Aircraft
AirPower Museum OW8M

- Assembled from remaining factory parts shipped to Canada.
- A40 converted to Franklin 50
- Donated to APM in 1981 by John Schildberg.

NC33500; SN #1011 - Last Welch Aircraft manufactured;

Owned by Truman Johnson,

NC 20402; SN #132

Mfg July 1038, Silver / Blue factory colors.


NC 18379; SN 124
Red Fuselage, Yellow wings.

Bob Ollerton, Patagonia Arizona, Project. A-40 converstion to Lyc O-145

One of the best places to get books and accessories for Historical Aircraft.
Note that many otherbooks on all aircraft are in stock, but Aviation History is a speciality.
Aviation History in General

- U.S. Civil Aircraft Series by Joe Juptner (reprint)
- Paul Matt Scale Drawings (detailed drawings of historical aircraft for models, restoration and study)
Aeronca

- Aeronca A Photo History by Bob Hollenhaugh and John Houser
- Aeronca: The best of Paul Matt
- 100 Dos & Don't for Aeronca owners by Charlie Lasher
- Aeronca Service manuals for chief (11AC)
- Buyers Guide by Charlie Lasher
- Flight Manuals
Beech
Cessna

- A masters Expression; the history of Clyde Cessna by Ed Phillips
- The illustrated Cessna Buyers Guide
- Wings of Cessna; model 120 to Citation III
Luscombe

- Visions of Luscombe by Jim Zazas
- The Luscombe story by John C. Swick
- many Luscombe drawings by John Swick
- Luscombe signs and coffee cups.
Piper
Ryan

- The Ryan Sport Trainer by Dorr B. Carpenter
- The Ryan Broughams and Their Builders by Willam Wagner
Stinson
Taylorcraft

- The Taylorcraft Story by Chet Peek
- Taylorcraft service manual for BC-12D
- Many other Taylorcraft manuals available
Waco
Welch
Women in Aviation
Color Catalog available.
Alan Abel
Drina Welch Abel
P.O. Box 665
Destin, Florida 32540
800-999-0141
fax 904-654-1542
---
This site is dedicated to Orin Welch and his airplanes. developed and maintained by Bob Ollerton; Updated 11/8/1998


lizard@primenet.com
---